Spectacular final of the first Eurocup of Rafting Noguera Pallaresa organised to Rialp
With the positioning of the team WILD FRUITS as a absolute winner of the encounter. Sunday have celebrated the tests of DOWNRIVER, concluding the event with the delivery of trophies to the 14 hours. 
Good influx of public and behaviour immillorable of all the participants that have us encomanat his enthusiasm and that of very certain will bet to celebrate a second edition in next year.
The competition has developed initially with 10 boats the Friday 3 of June and 9 boats, the rest of tests. The organisation has been splendid and collaborates it of the IRF (International Federation of Rafting) has been principal attended that is to the avant-garde of the security in boat to the river .
Saturday the influx of public has been important since to Rialp celebrated the 7e Fair of Jobs as well as activities related with the sport and doma eqüestre.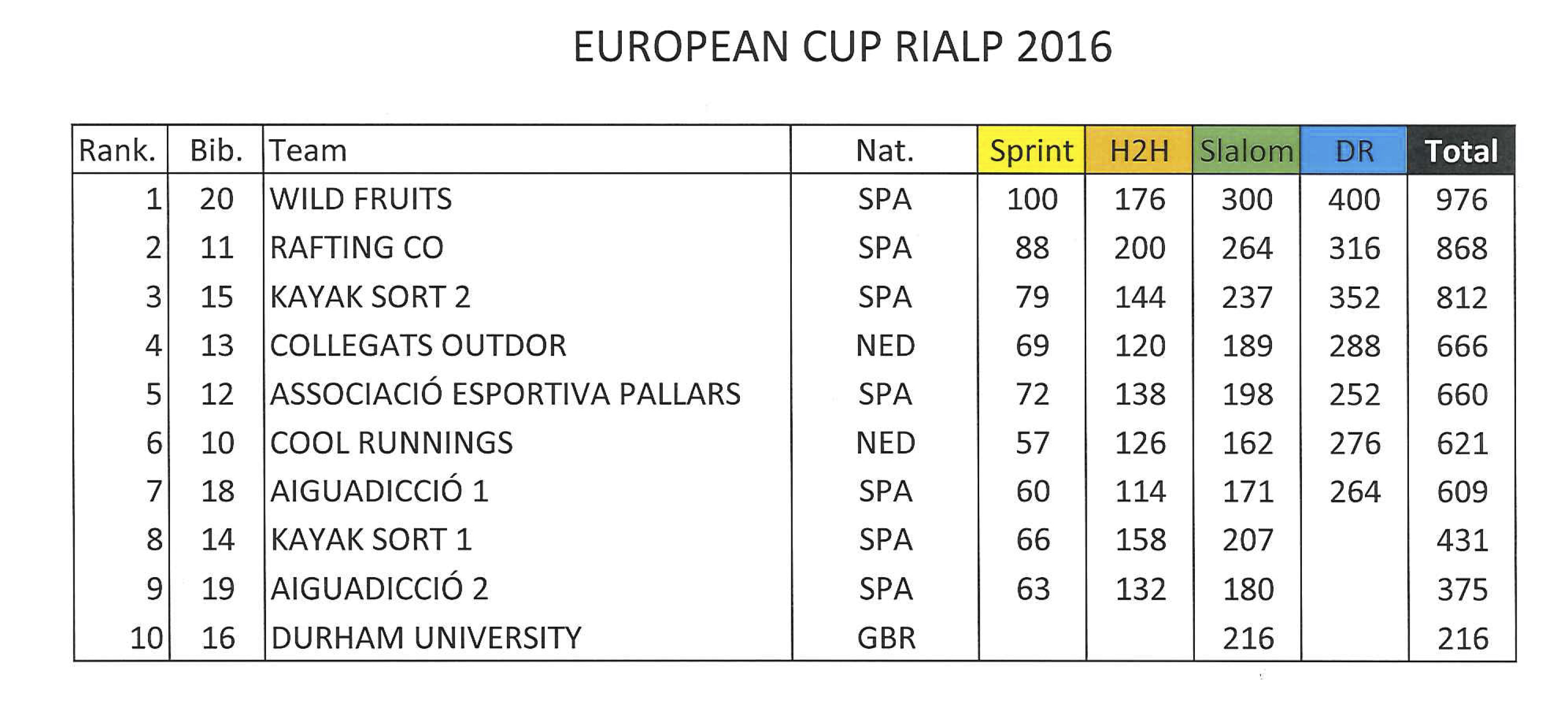 ORGANISATION EUROCUP
Rialp June 5, 2016